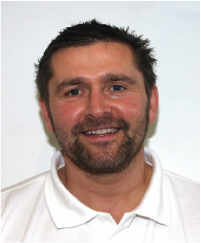 Ivan Danks Chartered Physiotherapist MSCP SRP BSc hcpc Reg
Also: Sports Therapist HNC. IIST.Dip. Reg Personal Trainer / Spin Instructor / Fitness Instructor
Ivan has 17yrs experience in the world of physiotherapy. Firstly as a sports therapist then going on to train at Salford University to become a Chartered Physiotherapist, where he also worked and trained at Blackpool Victoria Hospital. He then went on to two years in professional football and also gained the post of Physiotherapist to Lancashire Fire service. Ivan also provided his physiotherapy service to the military, having two lengthy contracts for the Defence School of Transport & RAF Search & Rescue Leconfield, Yorkshire.
Over the years he has also worked privately and freelance for local GP services and consultants to more recently Physiotherapist to BAE Systems, Warton Aerodrome (11 years), where he treats occupational and postural conditions/sports and activity related injuries, rehabilitation/back to work of all office based, shop floor staff and fast jet pilots. Ergonomics/the set up of all office desk equipment to ensure safety and comfort at work. He is the only Physiotherapist in the history of occupational health at BAE Systems to receive two chairman's awards for his work and commitment. Ivan also has over 20yrs experience as a fitness instructor/qualified spinning instructor/Reg Personal trainer and was once a gym owner. He has Played/Competed in many sports from Judo (where he is a 1st Dan and qualified as a British Judo Club Coach in 2000) to Ice Hockey, cycling, snowboarding & climbing and has been and still is involved in the treatment of people involved in such sports. Ivan prides himself on telling his patients, 'How it is!' and not filling them with 'Medical Jargon.' One of his posts at BAE Systems is educating the staff, where he can Lecture to up to 90 people in the lecture theatre on such subjects as back care/ergonomics/injury prevention and exercise.
Ivan still enjoys playing ice hockey, judo, gym, walking in the lakes and cycles 150 to 200miles weekly.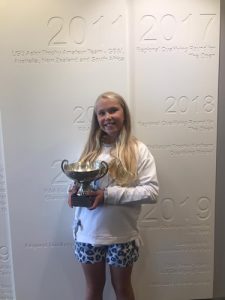 Willow May Danks – Practice manageress and artwork designer
Willow comes in as the 'RUTHLESS' practice manageress,  Her advice and leadership skills are second to none (She shouts a lot!). She keeps a close eye on the smooth running of the practice. She makes sure the practice remains tidy at all times and if she spots anything she makes sure Ivan cleans it up.
She has a keen interest in looking after and walking Milo, sums, art, writing, many sports, camping, kayaking, gill scrambling and swimming in freezing cold waterfalls and lakes!
Willow May Danks  (11yrs old): languages: French, Spanish, German. instruments; piano – grade 6, ukulele. Ballerina, tap dancer, modern – passed 2nd ballet exam. Keen Ballroom dancer. Swimmer: 22 swimming badges. Gymnastics certificates. Left Breck junior school with multiple accolades and pupil of the year award and the only kid in Breck history to hit the cricket ball so far it went on the school roof in PE!
Willow plays tennis on the county tennis circuit and also plays at Wigan Robin Park Centre of excellence for tennis.
Golf; Willow entered the Northern Junior Golf Tour 2021; Lancs section and won 5 of the 6 rounds and came 2nd in one, which took her to the final in Durham where she finished 2nd (beaten by a 15yr old on the last hole).
Fylde Coast Golf Junior Open Net Champion 2021 at Fairhaven Golf Club (under 16's).
Sky Sports Golf European Junior Open Qualifier at Bolton Old Links Aug 2021  3rd place (under 16's).
Willow is also a keen mountain bike rider. Keen Skier: Silver level badge with Ecole Du Ski France, keen off piste skier. Snowboarder, has her first grade in Judo. Multiple School sports day champion in some of her races over the first of her school years including sprint, relay, sack and egg n spoon.
Willow brings a friendly smile to the practice, and helps run the practice in a friendly but professional manner. And any questions about sport especially golf or tennis she is always on hand to offer advice.